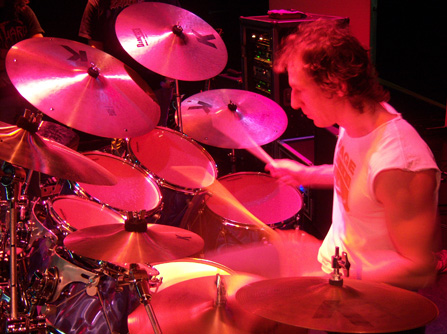 Welcome to the website of Kofi Baker, son of Ginger Baker of Cream.
Here you can
contact Kofi
for band bookings, check out his
gigs
,
get your
drum tracks recorded
and sent back by email,
and find the very best drum tuition at the
Kofi Baker Drum School



Kofi Baker is the son of legendary drummer Ginger Baker of Cream and Blind Faith. Following in his father's footsteps he has carved out his own unique drumming style. Kof Baker was born in 1969 at the height of Ginger's fame. At the age of six he performed on television with Ginger and proved even then he was next in line forthe Baker legacy. Kofi lives in Orange County, California where he has an original Cream Tribute band and gives master class drum lessons, and drum clinics for Ludwig drums. You can contact Kofi here for band bookings, or for drum lessons, and for the latest infomation on his performances.